About our club
A little bit of History - The Flyingsignaleers
As stated on the opening page, the partnership began in 1956 when several Army Signaleers (part of National Guard) and were stationed at Fort Lewis after the WWII. The group pooled their money and bought a 1946 Aeronca Champ (N2677E), which is still owned by a local flyer. The aircraft was purchased before any of the group knew how to fly the thing. They immediately began their training at Thun Field (now KPLU) under the tutelage of "Slim" Lawson. The group incorporated as the Flying Signaleers in 1958. As a partnership that began in 1956, this is perhaps one of the oldest flight partnerships in the US. The group maintain the organization through out the years adding up to 30 members and 4 aircraft at one time. But as all thing change, so did the membership with many indiviuals move out of the area and concept of clubs has been altered. We believe that the best answer for operations is make it as simple as possible. This is why we have moved to the lease back plane concept for our equipment.

The Flying Signaleers has been and is group of social pilots that value well-maintained equipment and friendships with other pilots. The Flying Signaleers members have created a partnership for bringing people together with similar interest.
Our Values
We as a club strive to be different than other clubs or organizations. Washington State Sales Tax (WSST) will be added to the operating expernese but we are not an aircraft rental service. The aircraft are operated, cleaned, and managed by the Club (Flyingsignaleers Inc.) which in reality are its members. The Flying Signaleers is a way for all of the members to share in the pleasure and just a little bit of the muscle power needed to "run" this club. As a partnership we value the following:
In Members
Honesty

Safety

Conscientious about how their actions affect other members

Don't feel burdened by the share price or the hourly rates

Clean up plane after they use it

Pay for the minor damage they may have caused (ins. for the big ones)


Proud of our aircraft we fly
In our Aircraft
Great condition

Well maintained

Look sharp
Financially
Not for profit

Planning for the future (saving money versus borrowing)

Spending money on good equipment but not always the latest and greatest

Safety above cost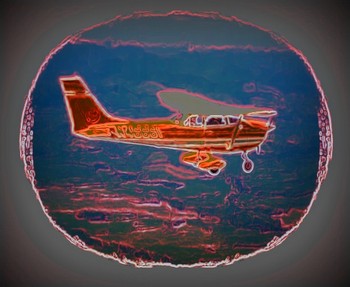 Our Goals and Past Accompishments
2020 goals and events
Become ADS-B Compliant

Establish Second Field for club


Set up fuel account

Annual Young Eagles event in late July

Bring in three new members

Possible buy of another hangar at KPLU
2019 goals and events
Become ADS-B Compliant (Done)

Cost out and evaluate two axis Auto Pilot

Annual Young Eagles event in late June

Bring in one new members
2018 goals and events
Become ADS-B Compliant (Done)

Purchase existing hanger from current owner (Done)

Cost out and evaluate two axis Auto Pilot

Annual Young Eagles event in late June

Bring in one new member

Plan possible 4th trip to Oshkosh (Done!)

2017 goals and events

Annual with a re-balance of prop. (Done)


Re-evaluate panel of aircrart for retro fit

Wire power ports in rear seating area

Annual Young Eagles event in late June

Arlington flyin first week of July

New members to a total of 6
2016 goals and events
Annual with balancing prop (Done)


Young eagles event in July

3Rd Oshkosh flight in July with N7665G


Pricing and plannning for ADS-B out in aircraft

Bring in one new member
2015 Goals and events

Paint exterior of plane


New interior in plane complete

Young Eagles in July

Cost out ADS-B

Plane 2nd Trip to Oshkosh with 65G
2014 Goals and events
Move into new hangar on south end of KPLU

1st Trip to Oshkosh with plane


Check in to new interior cost in Oshkosh

New interior at time of annual in Oct.


Look into cost of Auto Pilot

Cost out painting of plane


Finalizing the sale of C172 to past memeber

.
2013 Goals
Locate new hangar in the fall

Possible selling of C-172

Check into new interior cost

Show booth in Puyallup for club



2012 Goals
Make move back to KPLU - Thun field


Set up advertising for club

Seek out members

Young eagles flights
2011 Goals
Recruit new membeship off the internet.

Ready for move to Thun

Stream line cost and expenses

Reach out to pilots looking to fly after selling personal aircraft.
2009 Goals
Build up membership through pricing and WAA shows

Continue to build on TBO fund for 182

Set up hanger exchange at Thun

Reach out to local flyers with club info.
2008 Accomplishments
Have prop for 182 inspected and refurbed.

Build up membership

Set up more social events for club members

Minor painting aircraft